We strive to reach children of all ages and teach them about God's love. We offer many classes for them such as, GA's (Girls in Action), RA's (Royal Ambassadors), Children's Church, Children's Chimes & Bells. Please check below for class times & locations.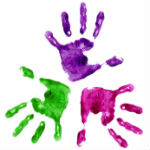 Children's Church
When: Sunday mornings during adult worship service
Where: 2nd floor
Age: K-5th grade

Following Sunday school, children will be taken by their Sunday School teacher to the Sanctuary. They will leave during the first congregational hymn for Children's church where they will have an age appropriate lesson, activities & more. In an effort to prepare children for adult worship, they remain in worship on the 3rd and 5th Sundays. Children also remain in worship on Sundays Communion is served.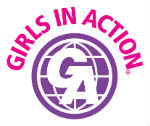 Girls In Action (GA's)
When: Wednesday's at 6:30pm
Where: 2nd floor
Age: K-5th grade Girls

Girls in Action is a dynamic WMU missions' organization for girls in grades 1-6. GA is designed with girls' unique characteristics in mind. GA helps girls grow spiritually, recognizing the varying developmental stages of girls in each grade. GA materials are designed to help both younger and older girls have missions' experiences that lay a foundation for coming to faith in Christ as Savior and make missions an important part of their daily lives.

In GA, girls learn:
-a biblical worldview
-ways to demonstrate Christ's love to others
-how God is working around the world
-their part of God's plan

GA Objectives:
-Pray for missions
-Engage in mission action and witnessing
-Learn about missions
-Support missions
-Develop spiritually toward a missions lifestyle
-Participate in the work of the church and denomination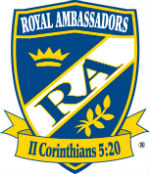 Royal Ambassadors (RA's)
When: Wednesday's at 6:30pm
Where: 2nd floor
Age: K-5th grade Boys


What is an RA?

Royal Ambassadors is a dynamic WMU missions organization for boys in grades 1-6. RA helps boys grow spiritually, recognizing the varying developmental stages of boys in each grade. RA materials are designed to help younger and older boys have missions' experiences that lay a foundation for coming to faith in Christ as Savior and make missions an important part of their daily lives.

In RA, boys learn:
-a biblical worldview
-ways to demonstrate Christ's love to others
-how God is working around the world
-their part of God's plan